Expressing congratulations, well wishes, or gratitude can be beautifully done through the gift of a floral bouquet. Our Soft Persuasion bouquet is a wonderful choice for a loved one, dear friend, or close relative.

This stunning arrangement boasts a combination of pink flowers, such as fu[...]
Add To Cart
Add 8 Balloons for $42.95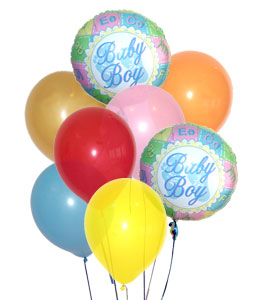 Expressing congratulations, well wishes, or gratitude can be beautifully done through the gift of a floral bouquet. Our Soft Persuasion bouquet is a wonderful choice for a loved one, dear friend, or close relative.

This stunning arrangement boasts a combination of pink flowers, such as fu[...]
Expressing congratulations, well wishes, or gratitude can be beautifully done through the gift of a floral bouquet. Our Soft Persuasion bouquet is a wonderful choice for a loved one, dear friend, or close relative.

This stunning arrangement boasts a combination of pink flowers, such as fu[...]
Expressing congratulations, well wishes, or gratitude can be beautifully done through the gift of a floral bouquet. Our Soft Persuasion bouquet is a wonderful choice for a loved one, dear friend, or close relative.

This stunning arrangement boasts a combination of pink flowers, such as fuchsia carnations, hot pink roses, pale pink Asiatic lilies, yellow solidago, and green poms. Each flower holds a special meaning, with carnations representing a mother's love, roses conveying gratitude, lilies symbolizing devotion, and solidago signifying encouragement and growth. The bouquet is completed with a burst of green, representing hope and renewal.

The flowers are presented in a rustic yet chic oval woodchip basket, which can be displayed in various settings, including offices, homes, and gardens. The Soft Persuasion bouquet is a thoughtful way to express joy, appreciation, and admiration, and is suitable for various occasions, such as wishing good health, saying thank you, or congratulating someone on the birth of a child. The heavenly fragrance of the flowers is sure to brighten up any room.

To order this lovely basket of pink flowers, simply reach out to us, and our local florists will hand-arrange the Soft Persuasion bouquet and offer same-day delivery. You can also pre-book this gorgeous bouquet for upcoming special events.
Item No. C11-5171
Price: $69.95