Seaside Oasis lives up to its name with a refreshing ambiance that invigorates the senses. Each flower in the Seaside Oasis bouquet is meticulously chosen to create a delightful sensory experience for the recipient.

The bouquet features a vibrant array of flowers, including dazzling orange da[...]
Add To Cart
Add 8 Balloons for $42.95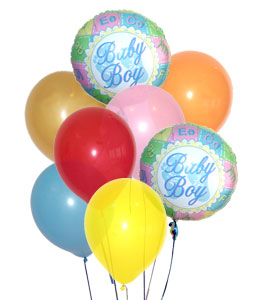 Seaside Oasis lives up to its name with a refreshing ambiance that invigorates the senses. Each flower in the Seaside Oasis bouquet is meticulously chosen to create a delightful sensory experience for the recipient.

The bouquet features a vibrant array of flowers, including dazzling orange da[...]
Seaside Oasis lives up to its name with a refreshing ambiance that invigorates the senses. Each flower in the Seaside Oasis bouquet is meticulously chosen to create a delightful sensory experience for the recipient.

The bouquet features a vibrant array of flowers, including dazzling orange da[...]
Seaside Oasis lives up to its name with a refreshing ambiance that invigorates the senses. Each flower in the Seaside Oasis bouquet is meticulously chosen to create a delightful sensory experience for the recipient.

The bouquet features a vibrant array of flowers, including dazzling orange dahlias that symbolize dignity, elegance, commitment, and everlasting bonds, making it an excellent gift for your loved one. Additionally, the bouquet includes two types of roses, orange and yellow spray roses. Orange roses represent passionate romance, while yellow roses evoke warmth and happiness.

To complement the oranges and yellows, greens like yarrow, salal foliage, and ferns are added to the arrangement, along with Solidago, all of which are beautifully arranged in a transparent cylindrical glass vase.

The colors and fragrance of the Seaside Oasis bouquet are awe-inspiring, making the recipient feel special and delighted. You can place your order in advance or take advantage of our same-day delivery service in the US and Canada. Our local florists will handpick the freshest flowers from the garden to create this stunning bouquet for immediate delivery.

This bouquet is also an ideal gift for wedding anniversaries, and you can customize it with a personalized note to make it even more special.
Item No. T161-1A
Price: $74.95